Request: Royal Palace Phnom Penh
Thank you for your interest in Royal Palace Phnom Penh. Please fill in your details below
and we will contact you by phone or email within 24 to 48 hours.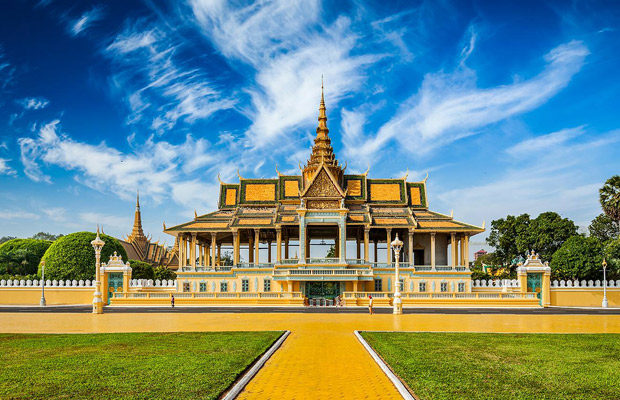 Royal Palace Phnom Penh
Travel Location: Phnom Penh
Situated on the site of the former Citadel, it was built by King Norodom in 1866 on the banks of the Mekong River. Inside its gleaming yellow walls are the Throne Hall; the Chan Chaya Pavilion, specially made for performances of classical Cambodian dance; the Napoleon III Pavilion, offered to King Norodom by Queen Eugenie, wife of Napoleon III, and the King's and Queen's residential quarters. Nowadays, only the Silver Pagoda can be visited.