Request: The National Museum
Thank you for your interest in The National Museum. Please fill in your details below
and we will contact you by phone or email within 24 to 48 hours.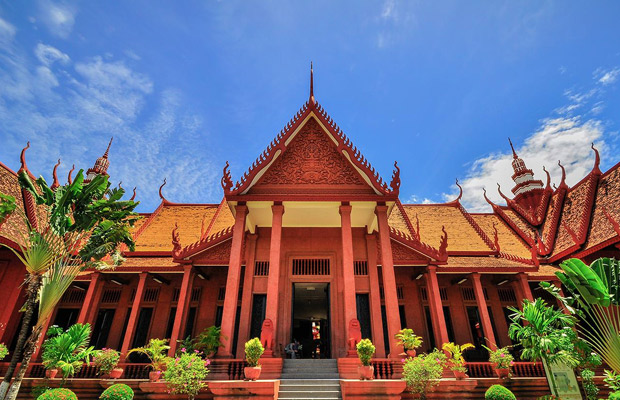 The National Museum
Travel Location: Phnom Penh
Located near the Royal Palace, Cambodia's National Museum offers a charming setting for a stunning collection of ancient Khmer art. Predominantly constructed of sandstone, the sculptures date from both the Angkorean and pre-Angkorean eras. These exhibits are complemented by more recent examples of Cambodian art. The museum is housed in a terra-cotta-roofed structure of traditional Cambodian design, which was built between 1917 and 1920.